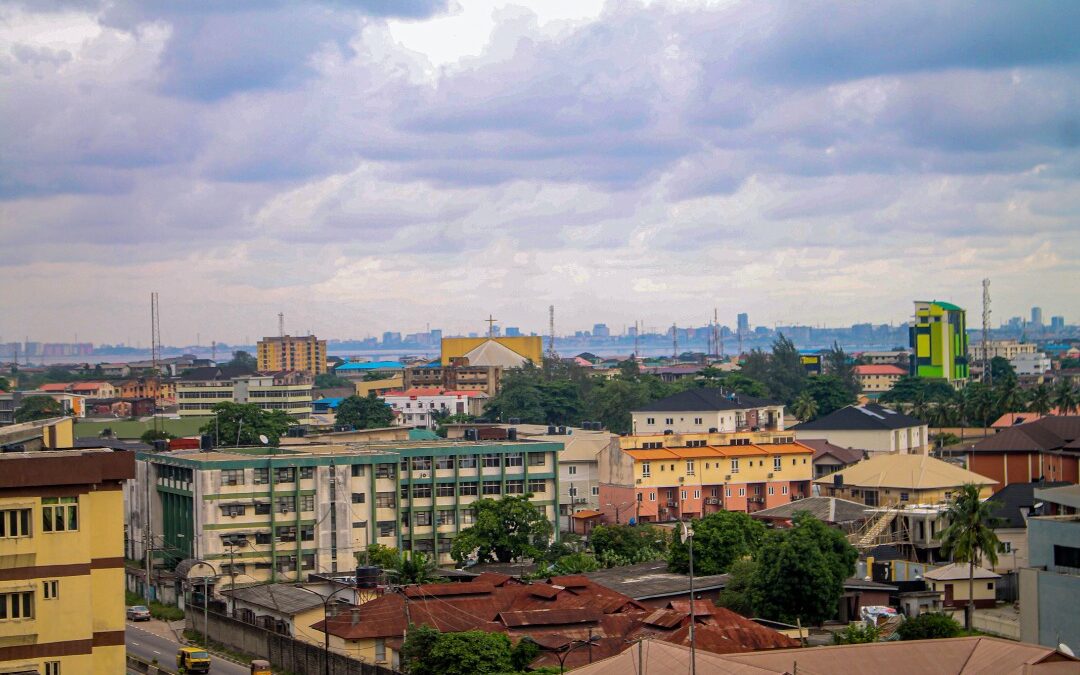 Nigeria is undoubtedly one of the world's culturally rich countries, given its numerous ethnic groups. All these groups make up an estimated population of well over 200 million globally.  And there are no less than 500 different languages used on a daily basis among Nigerians. That is eight percent of the world's languages and a long shot above the 200 languages spoken in all of Europe.
In early 1947, the English language was adopted as the official language of Nigeria above all its indigenous languages. At this time, Nigeria was subject to Britain, an English-speaking country. Therefore, just like other colonized countries adopting their masters' languages, such as Senegal that speaks French, and Mozambique that speaks Portuguese, Nigeria adopted English, the language of their colonial masters.
The decision to choose English is not far-fetched given that Nigeria has 250 ethnic groups. Even though these groups can be categorized into three major ethnic groups, it was still difficult to choose one official language. However, a variation of the English language, Pidgin English, is also spoken among natives.
How Does Language Function in Nigeria?
While English is the official language, it is not the choice language for communicating in rural communities. As the official language, English was basically used in governance, academics, business, and media.  It was also widely accepted among citizens or groups who need to interact but do not understand each other's language.
But over the years, more rural societies in Nigeria have come to terms with speaking English. In fact, parents and educational establishments all over Nigeria frown against the children (pupils) when they speak an indigenous language. The indigenous languages are referred to as vernacular. Parents and institution leaders believe that communicating in English helps to learn and understand better.
How then do other languages function in Nigeria? More importantly, how do people communicate in a country like this with its wide variety of languages? Language function in Nigeria can be examined using Nigeria's three main regions. Nigeria was divided into three regions at independence. These regions are the North, West, and East.
Language Function in the Northern Part of Nigeria
The language most dominant in the Northern part of Nigeria is the Hausa Language. Hausa is by far the most spoken language in Nigeria, with native speakers of about 63 million people in Nigeria. Hausa was the official language common to the northern states between 1951 and 1967 before adopting English as the country's official language. These northern states include Kano, Katsina, Niger, Benue, Sokoto, and so on. All of which are 19 states.
Another language common to natives of the Northern part of Nigeria is Fulani. The major distinction between the two languages is the location and the occupation of the speakers. The Hausas are concentrated in Nigeria and Niger republic. Their most dominant occupation is farming. On the other hand, the Fulanis are Nomads/Semi-Nomads spread across West and Central African countries.
There are other popular languages in the northern part of Nigeria. Some of these languages are Kanuri, Tiv, Fulfuide, Nupe, Jju, and so on. However, Hausa still stands out as the language that unifies the rural communities in the North. And as seen all over Nigeria, English remains the mode of administration in government and educational sectors, even in the North.
Language Function in the Southwestern States of Nigeria
People in the southwestern part of Nigeria are referred to as the Yoruba people. They comprise six states: Ekiti, Osun, Ondo, Oyo, Ogun, and Lagos State. Along with English, the lingua franca of the southwestern people of Nigeria is Yoruba. There are about 41 million Yoruba speakers in Nigeria.
Even though states like Kogi and Kwara belong to the northern states of Nigeria, there are natives here who also speak Yoruba. While Yoruba or Èdè Yorùbá, is the term used to generalize the verbal interaction in southwestern Nigeria, there are subdivisions. Some of the divisions are Igala, Ekiti, Ijesa, Ijebu, Ilaje, and many more.
Language Function in the South-East and South-South of Nigeria
The southern part of Nigeria is divided into three regions. The southwestern region has been marked out for the Yorubas. Now, we can consider the other two, which are South-South and South-East. South-East states comprise Enugu, Anambra, Abia, Ebonyi, and Imo, while South-South states comprise Delta, Cross River, Bayelsa, Rivers, Akwa Ibom, and Edo.
Unlike the Southwestern part of Nigeria, Southern Nigerians cannot be categorized by a single language, even though the most dominant language is the Igbo language. Many people make the mistake of describing them by this language. However, there are many popular languages in the southern part differentiated by region. Notable examples include Edo, Ibibio, Ijaw, and so on. This region is also the part of the country with the most speakers of Pidgin English. (Pidgin is the blend of English and ethnic Nigeria Languages.)
Final thoughts
All over Nigeria, English remains the second language. The push for the generalization of English, being the official language of the country, continues. But each of the three regions is pushing back to have their mother tongue function even in official settings.  This agitation can be seen in the recent growing dominance of indigenous languages in administrative and educational sectors. However, there are still other languages spoken in the country like Swahili, German, and French apart from the official/colonial language and the 500 different languages.
Get to know about language offerings available for you by taking a look at the Crystal Clear Translation website.
Ready for an Interpreting and Translation Quote?
We offer professional interpreting and translation services for various organizations. You can get help from us to relate better during meetings and work sessions with migrants and refugees. You could use our quote tool to get help. We help prevent misrepresentation by communicating your ideas and interest fluently to the appropriate parties.