Speaking several languages is Cool!
Become a
Polyglot
Polyglots are people that speak many languages. Anyone can become a polyglot as long as you have the desire and willingness to learn.
Speaking more than one language has its many benefits. It can help you in business, employment and it is very useful when travelling. The process of learning another language also stimulates intellectual growth and can even help you improve on your own language.
If you interested in becoming a polyglot, Crystal Clear Translation offers a range of language classes that can assist you in your learning.
Crystal Clear Classes
Some Of Our Teachers
We have taken are time out to find tutors we believe can help you reach fluency in your target language. We have sourced tutors in and out of the UK based on their credentials, experiences and passion; not just for languages but also for teaching.
Yahya Mallak
Arabic (Moroccan & MSA) AND French Teacher
Hey Guys, I am Yahya from Casablanca (Morocco), I've finished school this year and I'm currently working as a freelance web designer and language teacher.
I am extremely passionate about teaching; I even have a Youtube channel (MY North African) where I teach Arabic, French and English. I love meeting new people and exchanging cultures.
I am free to give classes for Arabic and French.
Hobbies; Vlogging, reading and exchanging cultures.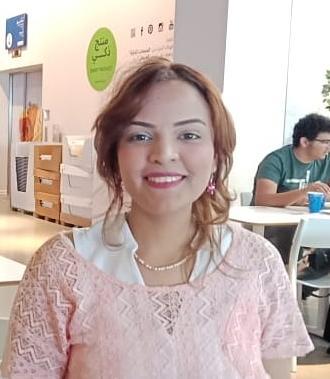 Rana Khaled
Arabic (Egyptian & MSA) Teacher
Hi Everyone, My name Rana, I am a recent dentistry graduate and language enthusiast from Cairo, Egypt.
My love for languages has developed into a passion for teaching and learning languages. Not only do I teach Arabic but I also give all my students and insight to Arab culture.
Currently I am working as an internship but I still find time to teach Arabic (Egyptian / MSA) and GCSE Biology.
Hobbies; Drawing, Reading and Watching Documentaries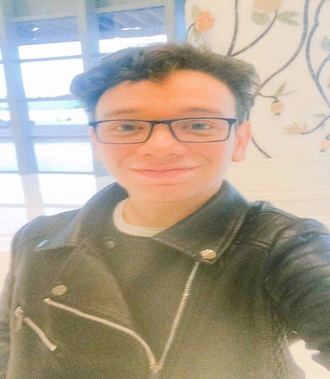 Sam Yunes
Arabic (Algerian & MSA) & Spanish Teacher
Greetings everyone! My name is Sam Yunes, I am from Algiers, Algeria.
My huge passion for languages and foreign cultures consequently led to choosing to study Translation at the University of Algiers (I am currently in my third year of study).
I am a proud polyglot; currently I speak Amazigh, Arabic (MSA), Arabic (Algerian), French and Spanish. I have a DELE B2 level of Spanish which given me the opportunity to teach Spanish to kids and beginners here in Algeria. I have also developed incredible communication skills from various volunteering programs I have joined.
Hobbies; Football, Reading, Cinema and Art.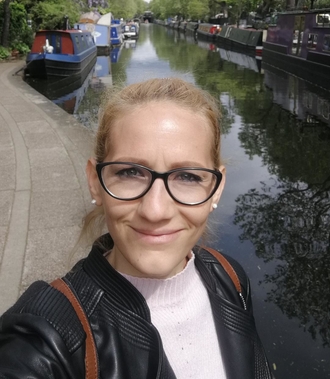 Tunde Bago
Italian Teacher (Twickenham, London)
Ciao a tutti, my name is Tunde, I'm a qualified Italian teacher, translator and conference interpreter. I've been teaching Italian for children and adults alike for more than 10 years. My lessons reflect my passion for Italian culture and lifestyle which I absorbed whilst living in Rome.
Whether you are a complete beginner or looking for deepening your language knowledge I'm happy to help. See you in class!
Hobbies; I enjoy travelling and visiting my friends all around the world. I adore going out with my family and explore the beautiful British coast.
Rate: £20 per Hour / £35 per 2 Hours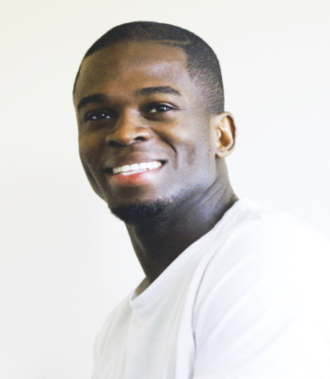 Berenger Djibril Dianakwa
French Teacher (Bow, London)
My name is Berenger Djibril Dianakwa, people call me Djibril. I was born and raised in France, which is where I attained a Master Degree in Linguistics and Didactic. I have been teaching French as a foreign language for 6 years now. I have worked in North Africa for 2 years and I am now working in the UK.
After a while of working in education and teaching to different age groups (Primary schools, Key-Stage 3-4, Sixth form colleges and adult learners), I have finally decided to focus on teaching to adults. and recently became a teacher trainer as well. I have a passion for creating material and content.
 Hobbies; I like travelling; I have been to several countries in Europe (UK, Germany, Portugal, Italy), North Africa (Tunisia and Morocco) and America (Canada and the US). I can speak French English, Spanish, Classic Arabic and Lingala.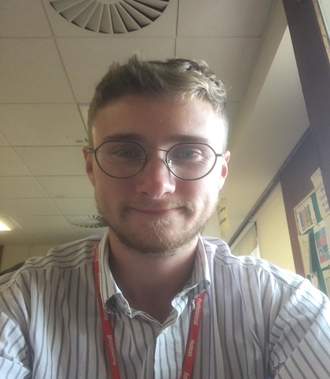 Allan Holland
English & Spanish Teacher (Tottenham, London)
Hey Everyone… I'm Alan, just your average Londoner with a love for languages and a passion for teaching. I started teaching in Colombia; after graduating I was offered the opportunity to teach abroad and I snatched it. During my time in Colombia I realised that I loved learning about other cultures and languages, I even ending up picking up Spanish; now I'm fluent.
Upon returning to the UK, I decided to continuing teaching English, currently I am working as an ESOL teacher; I teach English to speaking of for foreign languages, many of which are refugees.
Hobbies; Travelling, eating (I'm a big foodie), rock-climbing and reading.
Rate: £20 Per Hour / £35 Per 2 Hours
How Our Language Classes Work?
Booking a language class with us is a quick and simple process. All we require from you is to complete our online form below. We will then use this information to shortlist the teachers that are most suited to your needs. We will then send you the profile information of each teacher and you can select the one you like most. After you have made your choice we will ask you to make payment and then we will send you the contact information of your selected teacher.
We offer exciting opportunities at various levels
Start Learning Your New Language With Crystal Clear Translations
Email
info@crystalcleartranslation.com
Linkedin
linkedin.com/company/crystal-clear-translation-uk